Abortion Procedure
İstanbul Abortion Center / Clinic / Hospital.. Gynecologist Nevra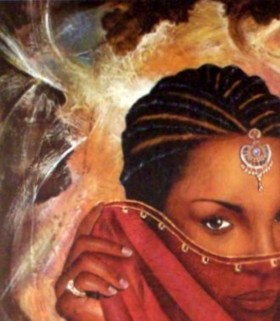 Abortion İstanbul Clinic / Center has operated from its present location for over 20 years and has maintained a tradition of using advanced techniques and equipment to deliver the best in personalised medicine.

Our mission is to provide safe, legal , affordable, supportive environment
and non-judgmental pregnancy termination to women, and offer reliable and effective contraception. Our policy is to provide comprehensive, concise and unbiased information to a woman considering termination of pregnancy.

As a part of this commitment, our clinic is open 6 days per week, and we are always available to talk over the phone.

We offer a number of services including specialist female medical services, pregnancy termination and contraception and as well as gynecologic cosmetic procedures.

Vacuum aspiration method abortion or surgical termination is the most common procedure for termination of pregnancy world wide.

It is an extremely safe and reliable operation, and will be performed by a specialist medical team following both a counselling session and a meeting with the performing doctor to personalise the procedure to your individual medical needs.

How does a abortion work ?
You will then meet with the gynecologist doctor performing the procedure for a consultation as well as a second doctor who will be providing the sedation or anaesthesia.

You will have an gynecologic ultrasound to confirm the duration of the pregnancy and will be provided under twilight sedation. This form of sedation is very safe and effective, allowing you to be relieved of pain and memory for the duration of the procedure.

Depth of sedation can be adjusted by the doctor providing the anaesthesia based on your clinical needs or personal preferences .You can be fully asleep, or simply under light sedation.

The abortion technique we use is globally considered to be the safest, most effective method, called suction curettage or manual vacuum apiration abortion. This is an extremely quick procedure lasting only 5-7 minutes, which involves gentle removal of pregnancy tissue through light suction.

Your doctor will carefully insert a speculum into the vaginal opening, typical of a regular pap smear or gynaecological examination.
Through the speculum a thin sterile cannula straw like will be inserted into the natural opening of the cervix.
The straw like cannula is attached to the Manual Vacuum device which creates a gentle suction. Pregnancy tissue is gently removed into the device.
Because the procedure takes place through a natural opening there is no incisions or "cutting" involved. Your doctor will complete the procedure in 5-6 minutes.

We use ultrasound to double check that the procedure was successful .

After the procedure, you will be able to rest in the recovery room and have some light refreshments. Your stay in the recovery will be approximately one hour.
Your experience at the clinic is designed to make things as smooth and comfortable as possible. The service is completely confidential, and does not require a referral from another doctor
How do I make an abortion appointment?
7/24 contact center ;A telephone call or send e- mail / watsapp /viber to our abortion clinic in İstanbul is all that is necessary to arrange your appointment .
CALL /WATSAPP/VİBER : 0090 532 2619315

It is advisable to have a simple pregnancy test before setting up an appointment, however

Call anytime for inquiries or appointments

To make a booking, or to simply ask some questions
Contact Us!
About abortion procedure;

Abortion
Safe and cheap abortion clinics
Aspiration method abortion
Abortion procedure
Medical abortion pills
Abortion law