Abortion laws Turkey
Abortion laws in Turkey istanbul, Legal abortion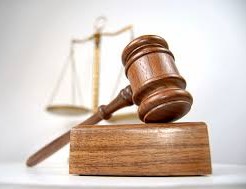 Can you get an abortion in Turkey / istanbul ?

Legal Information
Laws relating to abortion
Abortion has been fully legal in Turkey since 1983. You get an abortion in Turkey İstanbul only at select abortion clinics / abortion hospitals.

In Turkey, you can get an abortion / pregnancy termination for up to 10 weeks of pregnancy. After 10 weeks of pregnancy , the abortion can only be performed if the woman s life is endangered or in cases of fetal impairment.

İn turkey ,parental consent is required for minors under 18.. Single women over the age of 18 may have an abortion on request. By turkish abortion law an abortion may only be carried out by an obstetrician/gynaecologist. An abortion can take place at private abortion clinics and hospitals .

The abortion pills are not available in Turkey

Abortion is legal in Turkey and available on request until the 10.th week of pregnancy

Is termination of pregnancy / abortion safe ? Surgical termination ( manual vacuum aspiration method) is the most common procedure for termination of pregnancy world wide and the abortion procedure is an extremely safe and reliable operation for pregnancies from 5 to 10 weeks

How do I make an abortion appointment?
7/24 contact center ;A telephone call or send e- mail / watsapp /viber to our abortion clinic in İstanbul is all that is necessary to arrange your appointment .
CALL /WATSAPP/VİBER : 0090 532 2619315

It is advisable to have a simple pregnancy test before setting up an appointment, however

Call anytime for inquiries or appointments

To make a booking, or to simply ask some questions
Contact Us!

About abortion procedure;

Abortion
Safe and cheap abortion clinics
Aspiration method abortion
Abortion procedure
Medical abortion pills
Abortion law