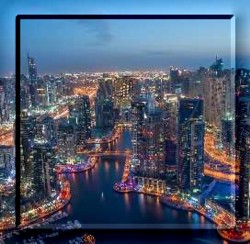 First Trimester Abortion, Pregnancy Termination Procedures in Dubai, Abu Dhabi UAE
We do Pregnancy termination up to 10 weeks of pregnancy
Abortion in Dubai, Abu Dhabi UAE is illegal and not safe.
According to the UAE law, it is a crime to abort a pregnancy unless: it endangers the woman s life or there is evidence that the baby willbe born with fatal deformities and willnot survive.
Abortion procedure used is suction aspiration – manual vacuum aspiration , which is considered very low-risk and safe.
We offer a variety of options to manage your pain relief and comfort. We use sedation anesthesia, totall painless. Most of our patients report that they feel no discomfort during the procedure.
The pregnancy termination procedure normally lasts less than 5 minutes, and your total in-clinic time is usually less than 1 hour.
Pain-Free Abortion Procedure in Dubai, İstanbul
Our staff Dr. Nevra Female gynecologist in İstanbul can provide you with a variety of options to meet your comfort needs, regardless of which abortion procedure you will be having.
Our goal is to provide you with a PAIN-FREE pregnancy termination procedure in Dr.Nevra's Abortion Clinic İstanbul .
Most of our patients report that they feel no discomfort during any of thepregnancy termination procedur.
How Much Does an Abortion Cost in Dubai ?
Abortion in Dubai is illegal and not safe . İn Our clinic the exact cost of an abortion in Dr.Nevra's Clinic patients can typically expect to pay between $600-700 for an abortion without insurance. Prices as of March 2023-2024-2025
Medication Abortion Access in Dubai UAE
Abortion, including medication abortion, is not legal and safe legal in Dubai state.
Mifepristone , Cytotec and Misoprostol in Dubai is illegal and dangerous.
Depending on how far along you are in pregnancy, this regimen works 80-85 % of the time.
Safe Abortion in Dubai
Abortions and Abortion Pills Mifepristone , Cytotec and Misoprostol in the Dubai, UAE are considered illegal in all circumstances A potential punishment of five years in prison awaits anyone who wilfully aborts a pregnant woman by giving her medication or by any other procedure that results in abortion.
If the crime is committed without her consent, she will be punished with seven years in prison in UAE.
Dr.Nevra's Abortion Clinic - Center
We trust people to make the decisions that are right for themselves and their families. We are here to help you move forward in the best way possible.
Abortion Care Through 10 Weeks. Safe and confidential outpatient procedure in İstanbul Turkey
Attention!! Be Careful !!
No name doctors and fake clinics that you might stumble upon on the internet could be a serious risk to your health.

To contact female english speaking certified gynecologist Op.Dr.Nevra and talk to her personally to get information on all examinations and procedures message on call +90 532 3540553 on Whatsapp.

Always make contact with your doctor, no matter the speciality, before travelling in for examination and procedures.
We are legal and safe OB&Gyn , abortion clinic in İstanbul for foreigners and licensed by the Ministry of Health.
How do I make an abortion appointment?
7/24 contact center ;A telephone call or send e- mail / watsapp /viber to our abortion clinic in İstanbul is all that is necessary to arrange your appointment .
CALL /WATSAPP/VİBER : 0090 532 2619315

It is advisable to have a simple pregnancy test before setting up an appointment, however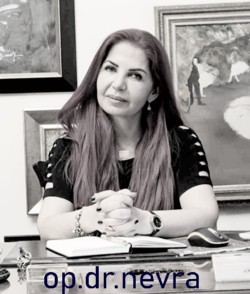 Call anytime for inquiries or appointments

To make a booking, or to simply ask some questions
Contact Us!
İstanbul Abortion Clinic Best Near Me
About abortion procedure;

Abortion Clinics Hospitals Near You
Safe and cheap abortion clinics
Aspiration method abortion
Abortion procedure
Medical abortion pills
Abortion law
Pregnancy Termination Clinics Hospitals İn İstanbul Turkey
Abortion Clinics in Dubai

Abortion Clinic İstanbul Mitera,

About Hymen Repair procedure;
Turkey Hymenoplasty

Turkey Cost Hymenoplasty / Abortion